Printre nominalizările la premiile Oscar de anul acesta (ceremonia va avea loc pe 26 februarie 2017, la Teatrul Dolby din Hollywood, Los Angeles) se află pentru prima dată în istoria cinematografiei românești un producător român – Ada Solomon. Filmul pe care aceasta l-a coprodus, "TONI ERDMANN", în regia lui Maren Ade, intră în cursa pentru trofeul OSCAR la categoria cel mai bun lungmetraj străin la cea de-a 89-a ediție a Premiilor Academiei Americane de Film.
Pelicula este filmată aproape integral în România, fiind şi singura lansată în 2016 şi inclusă în TOP 100 cele mai bune filme ale secolului 21 de către BBC Culture. De asemenea, a fost recompensată cu Premiul FIPRESCI pentru cel mai bun film din competiția oficială a celei de-a 69 ediții a Festivalului Internațional de Film de la Cannes, fiind una dintre favoritele criticilor la trofeul Palme D'Or.
"Recunoașterea filmului "Toni Erdmann" este covârșitoare. Nominalizările vin și se uită așa cum apar, filmul însă rămâne. Și faptul că în urma acestor recunoașteri internaționale filmul este văzut de tot mai mulți spectatori este cea mai dorită recompensă pentru cei care au lucrat la el", declară producătorul Ada Solomon.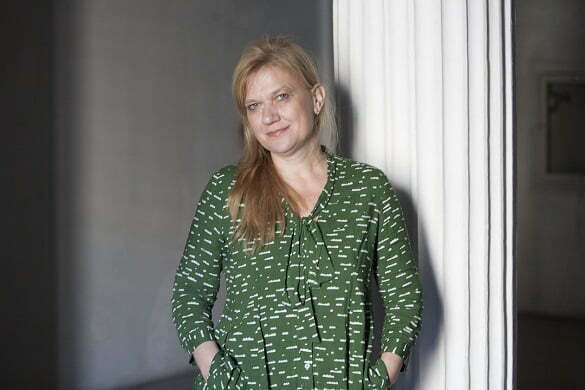 Ada Solomon, foto credit Silvie Ghetie
"Pentru mine este extraordinar că peste 700.000 de spectatori din Germania, și peste 500.000 de spectatori din Franța au făcut cunoștință prin intermediul acestui film cu o seamă întreagă de actori români, cât și cu un personaj cheie al acestei povești: orașul București, o prezență extrem de puternică în film și dintr-o complet altă perspectivă decât cea pe care suntem obișnuiți să o vedem pe marele ecran. Sunt mândră că am fost parte a acestei experiențe și sper că voi mai avea parte de proiecte de asemenea forță", mai adaugă producătorul român.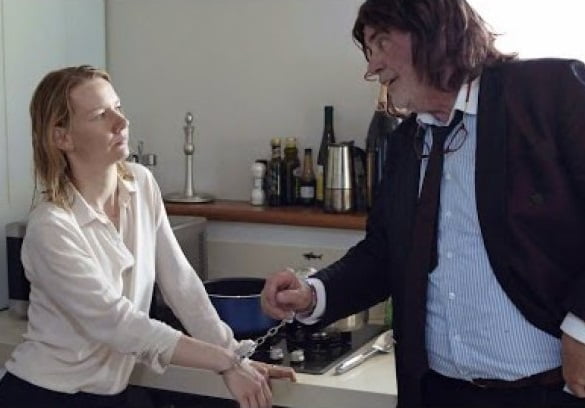 "TONI ERDMANN" spune povestea lui Winfried, un tată excentric, ajuns la pensie și pus mereu pe glume, care hotărăște să îi facă o vizită surpriză fiice sale, Ines, o femeie de carieră serioasă, care lucrează la un proiect important ca strateg corporatist în București.
Din distribuția filmului fac parte Peter Simonischek și Sandra Hüller, Michael Wittenborn, Thomas Loibl, Trystan Pütter, Hadewych Minis, Lucy Russell alături de actorii români Vlad Ivanov, Ingrid Bisu, Alexandru Papadopol și Victoria Cociaș.
Lista completă a nominalizărilor la Premiile Oscar
Best picture (Cel mai bun film):
Arrival
Hacksaw Ride
Hidden Figures
Lion
Moonight
Fences
Hell or High Water
La La Land
Manchester by the sea
Directing (Cel mai bun regizor):
Arrival – Denis Villeneuve
Hacksaw Ridge – Mel Gibson
La La Land – Damien Chazelle
Manchester by the Sea – Kenneth Lonergan
Moonlight – Barry Jenkins
Cinematography (Regie Artistică):
Arrival- Bradford Young
La La Land- Linus Sandgren
Lion – Greig Fraser
Moonlight- James Laxton
Silence- Rodrigo Prieto
Actor in a supporting role (Actor în rol secundar):
Magershala Ali – Moonlighrt
Jeff Bridges – Hell or High Water
Lucas Hedges- Manchester by the Sea
Dev Patel – Lion
Michael Shannon – Nocturnal Animals
Actor in leading role (Actor în rolul principal):
Casey Affleck – Manchester by the Sea
Andrew Gartfield – Hacksaw Ridge
Ryan Gosling – La La Land
Viggor Mortensen – Captain Fantastic
Denzel Washington – Fences
Live Action short film (Film scurt metraj):
Ennemis Interieurs – Selim Azzazi
La Femme et le TGV – Timo von Gunten and Giacun Cadun
Silent Nights – Aske Bang și Kim Magnusson
Sing – Kristof Deak și Anna Udvardy
Timecode- Juanjo Gimenez
Documentary Short Subject (Documentar scurt-metraj):
Extremis- Dan Krauss
Miles- Daphne Matziaraki
Joe Violin – Kahane Cooperman și Raphaela Neihausen
Watani: My Homeland – Marcel Mettelsiefen și Stephen Ellis
The White Helmets – Olando Von Einsiedel și Joana Natasegara
Documentary Feature (Documentar):
Fire at Sea
I am not your Negro
Life, Animated
O.J.: Made in America
13 th
Foreign Language Film (Film într-o limbă străină):
Land of Mine – Danemarca
A Man Called Ove- Suedia
The Salesman – Iran
Tanna – Australia
Toni Erdmann – Germania
Makeup & Hairstyling (Machiaj și coafură):
A Man Called Ove
Star Trek Beyond
Suicide Squad
Costume Design:
Allied
Fantasic Beasts and Where to Find Them
Florence Foster Jenkins
Jackie
La La Land
Sound Editing (Editare sunet):
Arrival – Sylvain Sellemarr
Deepwater Horizon – Wylie Stateman și Renee Tondelli
Hacksaw Ridge – Robert Mackenzie și Andy Wright
La La Land – Ai-Ling Lee și Mildred Iatrou Morgan
Sully – Alan Robert Murray și Bub Asman
Sound Mixing (Mixaj sunet):
Arrival
Hacksaw Ridge
La La Land
Rogue One: A Star Wars Story
13 Hours: The Secret Soldiers of Benghazi
Production design:
Arrival
Fanstastic Beasts and Where to Find Them
Hail, Caesar!
La La Land
Passengers
Visual Effects (Efecte vizuale):
Deepwater Horizont
Doctor Strange
The Jungle Book
Kubo and the Two Strings
Rogue One: A Star Wars Story
Original Screenplay (Scenariu original):
Hell or High Water
La La Land
The Lobster
Manchester by the Sea
20th Century Women
Adapted Screenplay (Scenariu adaptare):
Arrival
Fences
Hidden Figures
Lion
Moonlight
Actress in a leading role (Actriță în rol principal):
Isabelle Huppert – Elle
Ruth Negga – Loving
Natalie Portman – Jackie
Emma Stone – La La Land
Meryl Streep – Florence Foster Jenkins
Actress in a supporting Role (Actriță în rol secundar):
Viola Davis – Fences
Naomie Harris – Moonlight
Nicole Kidman – Lion
Octavia Spencer – Hidden Figures
Michelle Williams – Manchester by the Sea
Animated Feature Film (Film de animație):
Kubo and the Two Strings
Moana
My Life as a Zucchini
The Red Turtle
Zootopia
Animated Short Film (Scurt metraj animație):
Blind Vaysha
Borrowed Time
Pear Cider and Cigarettes
Pearl
Piper
Film Editing (Editare film):
Arrival
Hacksaw Ridge
Hell or High Water
La La Land
Moonlight
Original Score (Cea mai bună coloană sonoră):
Jackie
La La Land
Lion
Moonlight
Passengers
Original Song (Cântec original):
Audition (The Fools Who Dream )
Can't Stop the Feeling
City of Stars
The Empty Chair
How I'll Go
Citiţi şi
"120 BPM", câștigătorul Marelui Premiu la Cannes 2017
"Redutabil" – dragoste, cinema și revoluție
Acest articol este protejat de legea drepturilor de autor. Orice preluare a conținutului se poate face doar în limita a 500 de semne, cu citarea sursei și cu link către pagina acestui articol.
356 views