The President's Summer Playlist: Daytime
"LoveHate Thing" – Wale
"Smooth Sailin'" – Leon Bridges
"Elevator Operator" – Courtney Barnett
"Home" – Edward Sharpe and the Magnetic Zeros
"Many the Miles" – Sara Bareilles
"Tightrope" – Janelle Monáe
"Classic Man" – Jidenna
"So Ambitious" – Jay Z feat. Pharrell
"Me Gustas Tu" – Manu Chao
"Forever Begins" – Common
"The Man" – Aloe Blacc
"As We Enter" – Nas & Damian "Jr. Gong" Marley
"Sinnerman" – Nina Simone
"U Got the Look" – Prince
"Rock Steady" – Aretha Franklin
"Good Vibrations" – Beach Boys
"Don't Owe You A Thang" – Gary Clark Jr.
"Man Like That" – Gin Wigmore
"II B.S. (edit)" – Charles Mingus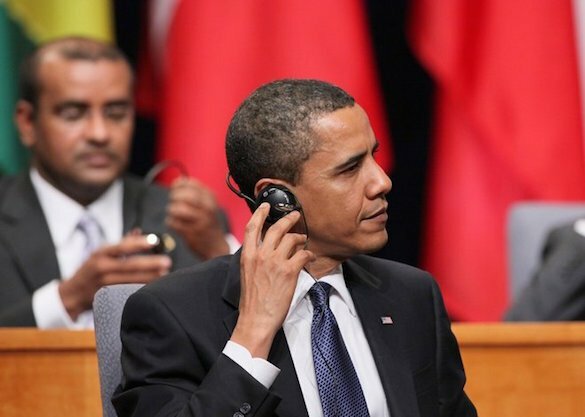 Photo: Thomas Coex / AFP / Getty Images
​The President's Summer Playlist: Nighttime
"If I Have My Way" – Chrisette Michele
"Espera" – Esperanza Spalding
"Tell It Like It Is" – Aaron Neville
"Alright" – Ledisi
"Trapped By A Thing Called Love" – Denise LaSalle
"Lady" – D'Angelo
"So Very Hard to Go" – Tower of Power
"Midnight Sun" – Carmen McCrae
"Cucurrucucú ​Paloma" – Caetano Veloso
"Green Aphrodisiac" – Corinne Bailey Rae
"I'll Be There for You / You're All I Need" – Mary J. Blige / Method Man
"Lover Man" – Billie Holiday
"Criminal" – Fiona Apple
"Acid Rain" – Chance the Rapper
"My Funny Valentine" – Miles Davis
"Do You Feel Me" – Anthony Hamilton
"I Get Lonely" – Janet Jackson
"Lean In" – Lizz Wright
"All Day Music" – War
"Say Yes" – Floetry
Citiţi şi
Cel mai apreciat tweet din istorie îi aparține lui Obama
I know what you did in November. L-ai votat pe Donald!
347 views